The 2018 IMSA Continental Tire SportsCar Challenge is about to start!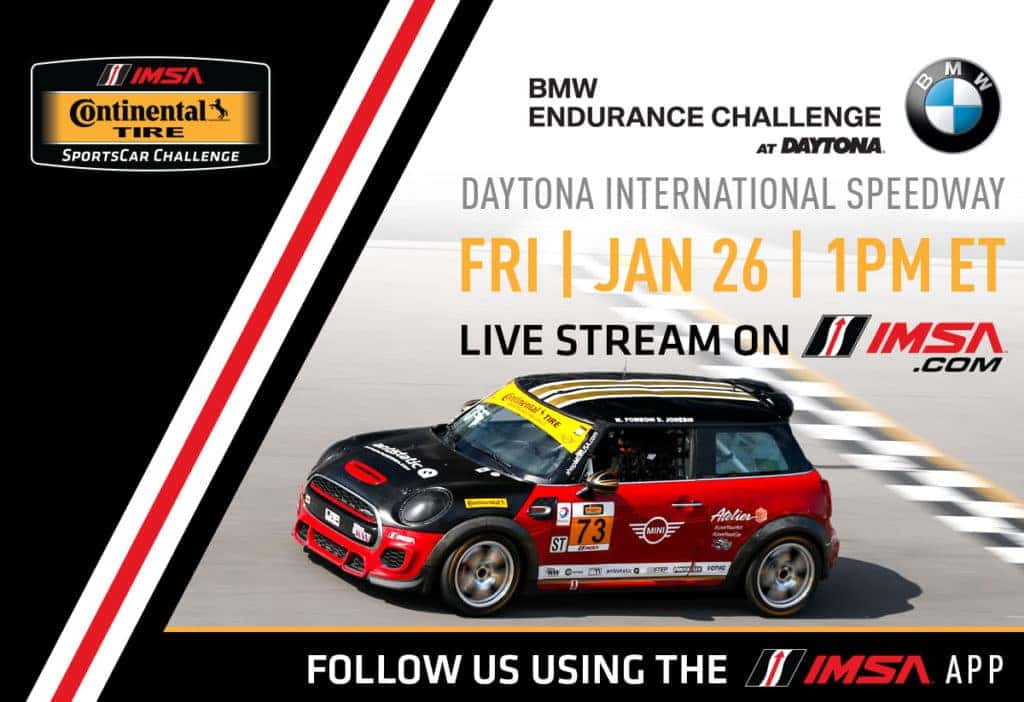 It's time to put our race helmets on now that the 2018 IMSA Continental Tire SportsCar Challenge is about to start!
JCW Team Kicks Off Racing Season
The off-season is over and the MINI JCW Team is ready to get back to business. Round one of the 2018 Continental Tire SportsCar Challenge season takes place at Daytona International Speedway this weekend. Our MINI JCW Race Team will start the season with the, BMW Endurance Challenge.
All three MINI JCWs will be hitting the pavement again, looking to defend last season's historic victory at the track. Derek Jones and Mat Pombo, the duo that drove the 73 to victory lane twice last season, will be returning to the team this season, although this time around they will be driving in separate cars.
Jones will be joined by Nate Norenberg for the entirety of the season in the 37 MINI JCW. Pombo will be joined by former class champion Mike LaMarra in the 73 for the full season as well. The 52 will feature a three driver lineup for Daytona. MINI JCW Team regulars Mark Pombo, Jared Salinsky, and Tyler Stone will perform driving duties for the event.
The competition will be tough as the MINIs will take on the likes of Porsche and BMW in their attempt to repeat. The team's Roar Before The 24 results showed that they haven't slowed down a bit and will be up to the challenge.
Can't be there in person? Watch live on your phone or desktop
You can watch the race live on IMSA.tv, the IMSA Roku app, or on the IMSA mobile app. Qualifying will be on IMSA radio and you can keep track of timing and scoring for all events at scoring.imsa.com.