Color Us Green With The Brand-New 2020 MINI Cooper SE
The All-New MINI Electric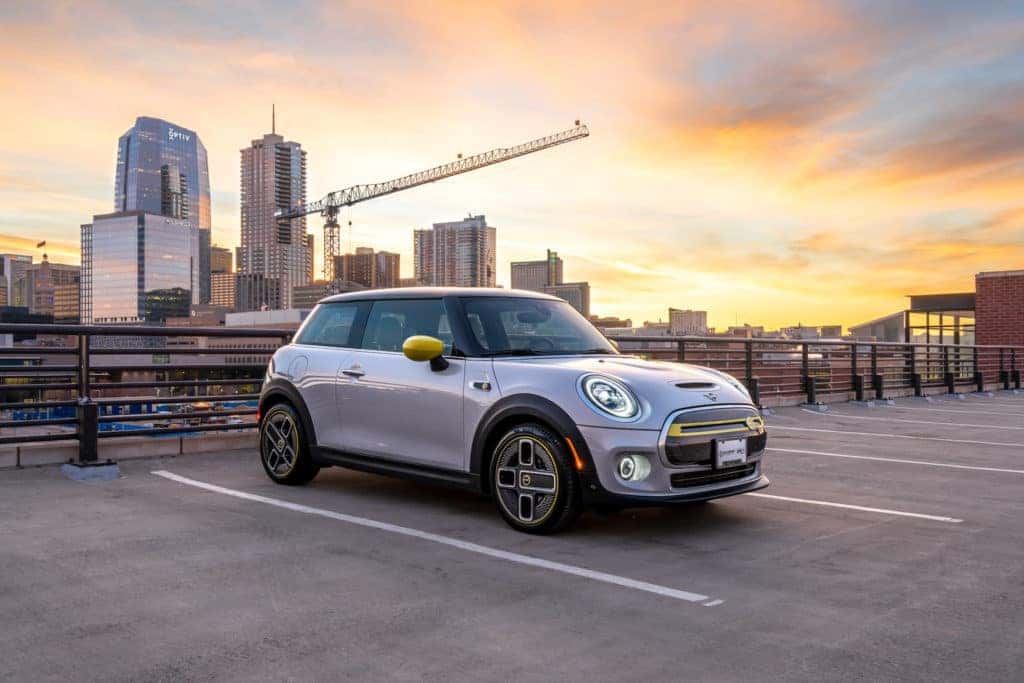 Green is March's color of the month. There are first green sprouts of spring. St. Patrick's Day has everybody wearing green. And this March, check out MINI's latest green offering, the 2020 MINI Cooper SE. Schomp MINI is having an open house Friday, March 20 to unveil this latest – and greenest – entry in the lineup.
Right out of the box, let us quote Chris Paukert of CNET: "Fun electric fizz on a short leash…boldly styled, fun and shockingly affordable."
 You don't have to go too far out on a limb to say this 2020 MINI Cooper SE is close to being the perfect city car. With an estimated range of 110 miles and 181 horsepower on a 135-kW motor offering 181 horsepower, its signature front-wheel-drive go-kart handling and small footprint, it will get you where you need to go with fun and style. If you want to venture out on the highway, Paukert says not to worry: 
The Mini Electric happily handles elevated highway speeds, a feeling that builds from the moment you attack an onramp and appreciate how level and planted the chassis feels. Especially if you've never driven an EV, this car's modest 93-mph v-max and small size might suggest it'd be unhappy on the highway, but the Mini feels good, its front strut/rear multiline suspension delivering a typically Euro-firm but well-damped ride and its electric motor offering plenty of passing power.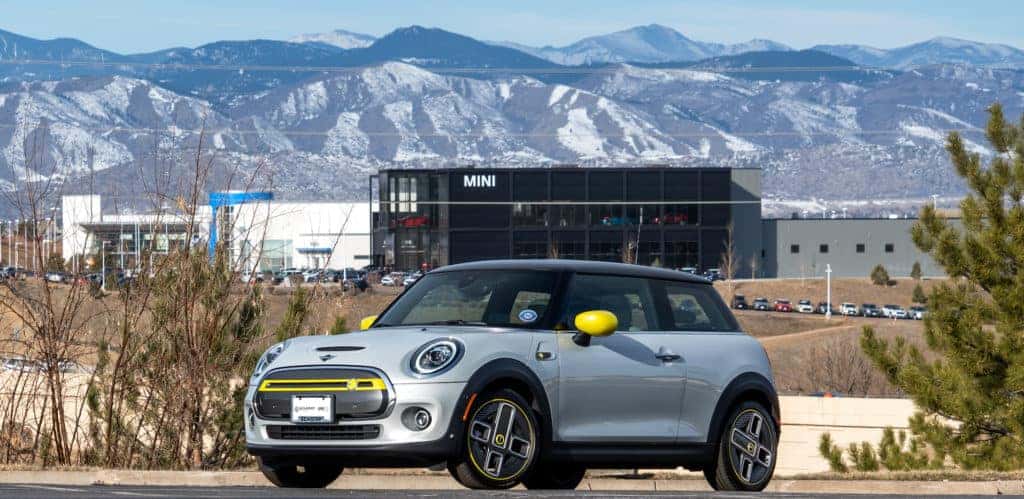 Peter Bleakney of Driving.ca (Canada) says the MINI Cooper SE "is surprisingly faithful to the original icon's ethos…as is the case with all BEVs(battery electric vehicles), the instant torque underfoot has this thing bolting like a scalded ferret. No turbo-lag, no gear changes."
 The MINI Cooper SE has a choice of driving modes to suit drivers' styles: Mid, Sport, Green and Green+. The Green+ mode suppresses use of heating, AC and seat heating. For even more efficiency, there are two levels of regenerative braking that can harvest energy from deceleration.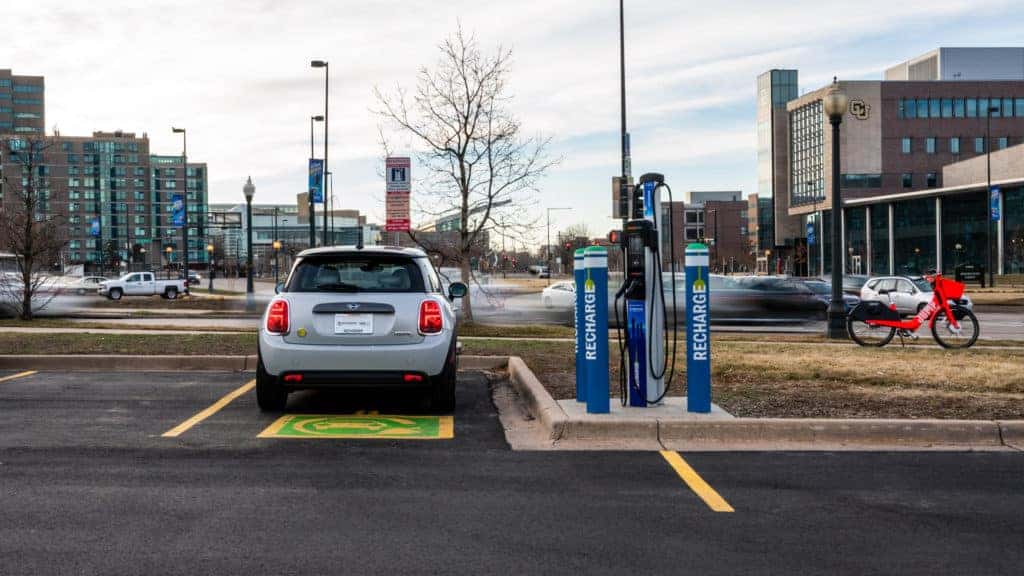 Charges Fast and Hauls a Lot
Charging times and cargo space have always been the bane of electric vehicles. The 2020 MINI Cooper SE will charge on AC in four hours and with a 50-kw fast charger, the power is replenished to 80% within 36 minutes. The hatch is the same size as the gas-powered MINI Cooper at 8.7 cf or 34 cf with the seats folded down.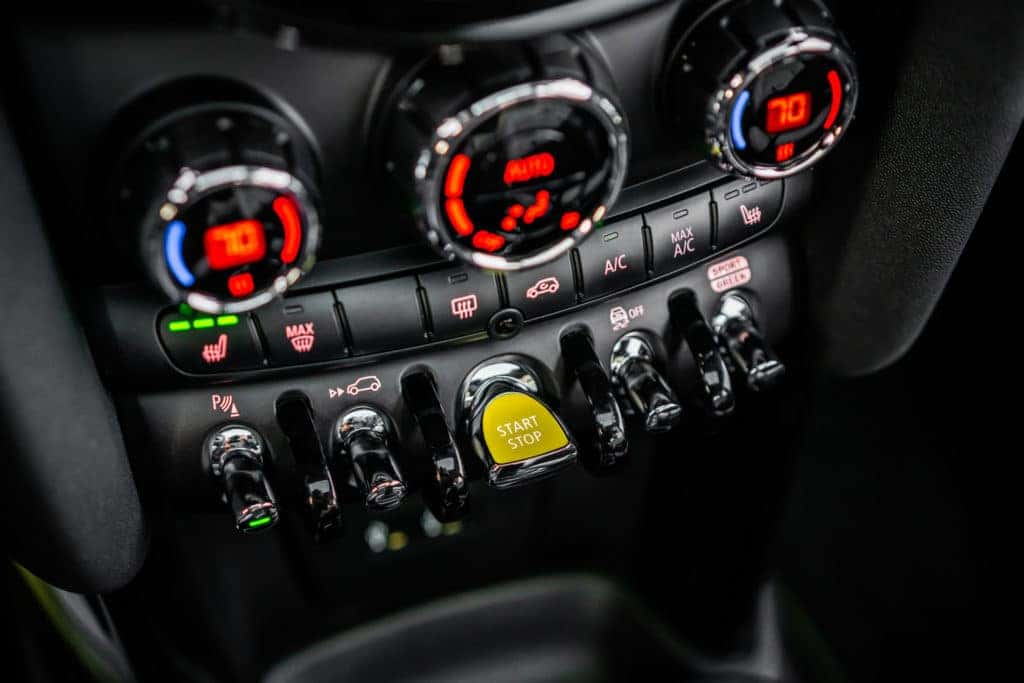 On the inside the distinctive analog instrument cluster has been replaced with an equally distinctive standard 5.5-inch digital display, which MSN's Ryan Hirons lauds as, "exceptionally clear…does well to focus on key information on speed and charge without feeling overly cluttered in the way many digital driver displays here do."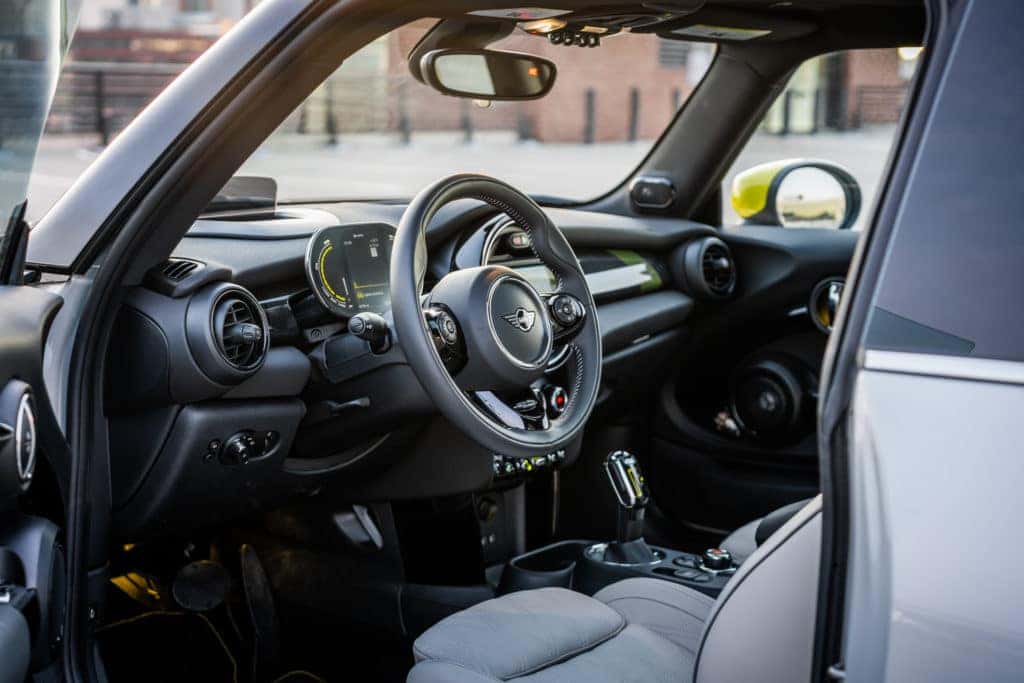 There are three trim levels (Signature, Signature Plus and Iconic) with each adding more features.
Signature level has a 6.5-inch Navigation System with Apple CarPlay™, MINI Connected, Active Driver Assistant, heated front seats, LED Headlights/fog lights/taillights.

Signature Plus trim adds rear parking distance control, moonroof, Harman Kardon® Sound System and MINI Light interior style.

Iconic adds MINI Electric Interior style and the 8.8-inch Touchscreen Navigation Package including head-up display, park assistance and wireless phone charging.
Colorado Is a Green Car Leader
Colorado is embracing green cars. We are one of the top adopters of EVs in the U.S. Partly it's because eco-consciousness is in our DNA. But it doesn't hurt that there are generous tax incentives available.  And you will save on gas. According to MINI, "The average U.S. resident drives 13,476 miles per year and spends about $1,262 on gasoline. In comparison, the cost of electricity to power the MINI Electric Hardtop 2 Door is less than half that. Over the six-year average length of car ownership, that's about $4,446 in gasoline savings."
Practical? For a lot of Colorado drivers, the SE will work wonderfully, and to quote Bleakney again, "…electrifying this wee icon turns out to be a pretty cool way to feel the love."
We're sure you'll love the 2020 MINI Cooper SE as much as we at Schomp MINI do. We'll have them to test drive and buy in this wonderfully green month of March. And don't forget our open house on our Plum Valley Lane campus in Highlands Ranch on Friday, March 20. We'd love to see you there.
(Just in case you're wondering, all three levels of the 2020 MINI Cooper SE) are available in green.)