Ensure Your Vehicle Is Winterized for Safety
It's anybody's guess whether the Denver metro will be enjoying a white Christmas, but snow or no snow we can expect frigid and stormy weather at some point soon. Even more importantly, if you plan to escape the city and head for the mountains at any point this winter, it's vital to take the necessary additional steps to ensure your vehicle can handle any potential conditions that may arise.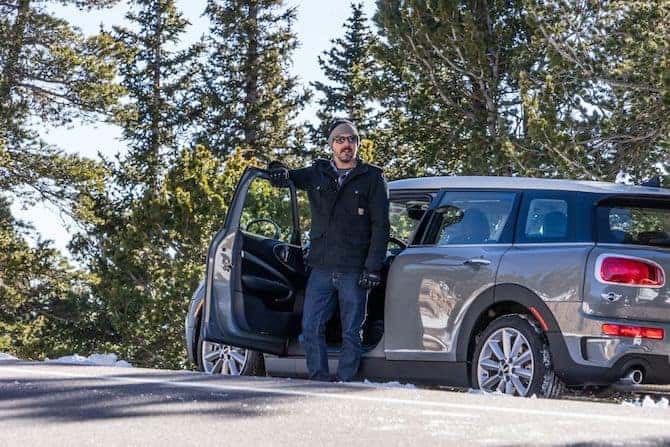 So, is your car ready for winter? Whether you plan to stick around town or head out into the wild, our expert technicians at Schomp MINI will help you winterize your vehicle.

Here is what you need to do at a minimum:
Check to make sure your scheduled maintenance is up to date.




Check oil. Your car might do better with a lower viscosity oil during cold weather.

Check fluids and replace or refill as needed, including coolant and windshield wiper fluid.




Check your windshield wiper blades. Trying to see the road through a dirty, blurry windshield is not safe.




Make sure your battery is in good condition. A dead battery on a cold night is no fun!




Inspect your tires. Are they properly inflated (check monthly)? Is your tread adequate? If you go to the mountains a lot, snow tires might be a good investment (we can help!).




Check your all-wheel or four-wheel drive to make sure it is working properly.




Keep your gas tank full.
These steps sound basic, but often are neglected by drivers. Even if your car doesn't have a scheduled maintenance interval coming up, it would be wise to make an appointment and let Schomp MINI check out your vehicle and make sure it is winterized. You may not get stuck or be involved in an accident this winter, but as the old saying goes: "Better safe than sorry."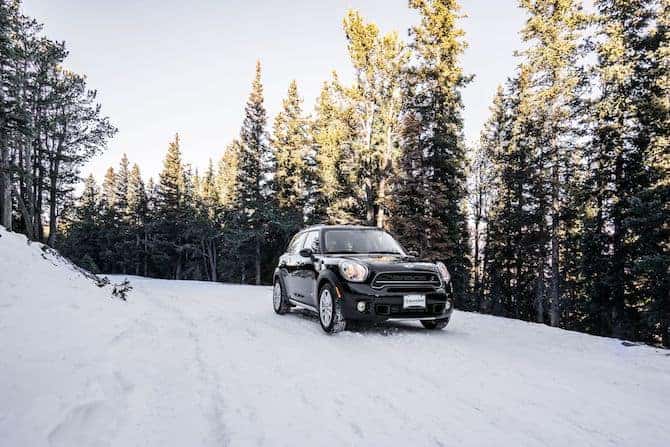 Heading into the Mountains?

Adhering to the "Better safe than sorry" concept should apply to anyone who plans to take a trip up into the mountains this winter. At times you may find yourself stranded for several hours at a standstill in bad weather. Be sure to assemble an emergency kit to keep in your car. Your safety and the comfort of your family may depend on it.
The Colorado Department of Transportation suggests bringing the following items with you on winter trips to the mountains:
Flares/reflectors to signal for help and warn other motorists

Sturdy scraper/snow brush/snow shovel to clear snow

Flashlight with extra batteries or crank-powered flashlight

Survival blanket or sleeping bag

Chemical hand warmers

Extra set of clothes, including coat, hat, mittens, boots, etc

A gallon jug of water and non-perishable food

First Aid Kit and essential medications

Tire chains and tow strap

Non-clumping kitty litter or sand for traction

Jumper cables

Extra cloth or paper towels for cleanup if necessary

Deck of cards or board game for entertainment
We hope everyone stays safe this winter, and we hope you all get to experience the wonderful outdoors that our beautiful state offers. Happy Holidays from the entire team at Schomp MINI!