MINI Countryman Isn't Your Standard SUV
These Awards Prove It's Better
When you think of sport utility vehicles, the MINI Countryman may not be the first brand that comes to mind. That's a shame, because independent authorities are saying it's better than its competition, including the legendary product-testing organizations, Consumer Reports and J.D. Power & Associates.

Maybe it's because when people hear "MINI" they automatically think of the iconic MINI Cooper. Whatever it is, we're hoping to widen your perspective and see the MINI Countryman for the great vehicle that these respected quality evaluation organizations agree that it is.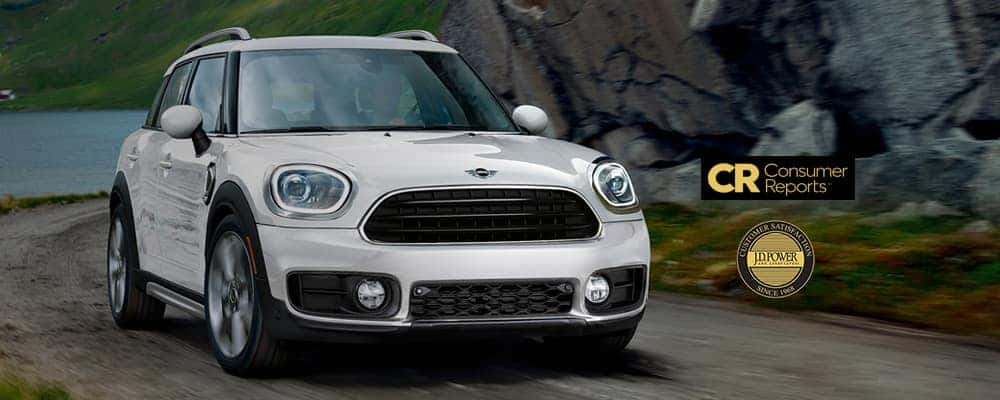 MINI Tops the List with These Awards
The 2019 MINI Countryman topped the Consumer Reports list of Luxury Entry-Level Sport Utility Vehicles, besting some of Europe and Japan's most recognizable names. With an overall score of 78 – two points higher than the next competitor – and a Road Test Score of 82 – five points higher – the MINI Countryman crushed it. And did so more economically than all but one of 10 other serious competitors in its class.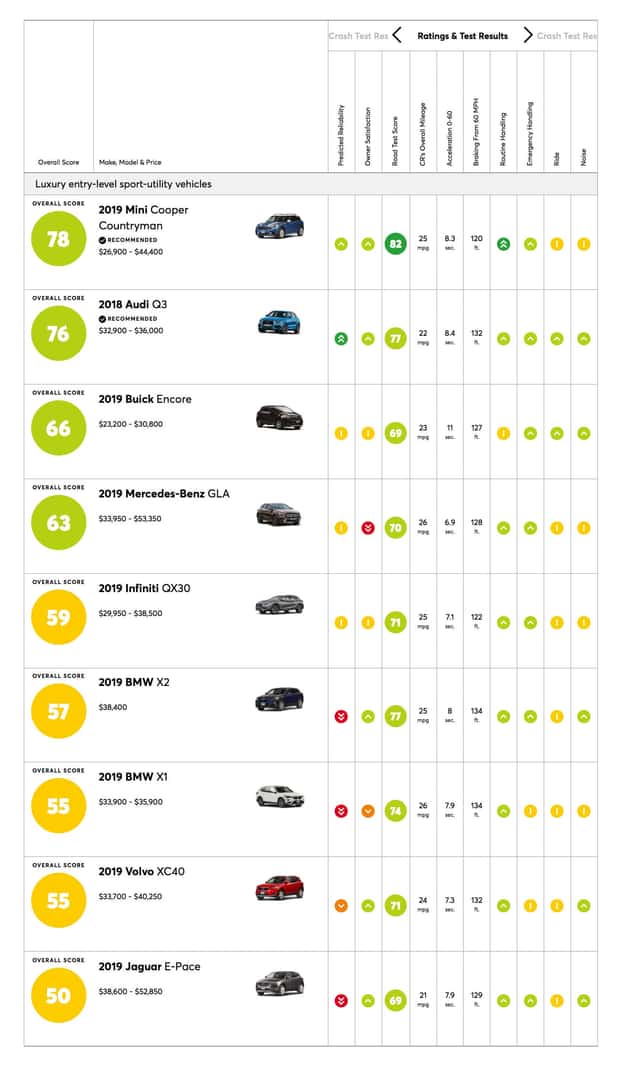 The MINI Countryman beat the competition to win the

2018 J.D. Power Performance Award

for Small SUVs. The award's full name is J.D. Power Automotive Performance, Execution, and Layout Study. It "measures what new-vehicle owners like the most and the least about their new cars, trucks, SUVs, and vans. Survey respondents have owned their new vehicles for at least 90 days, and share their opinions about the design, interior layout, and performance of the vehicles." The Countryman won five out of five "Power Circle Ratings."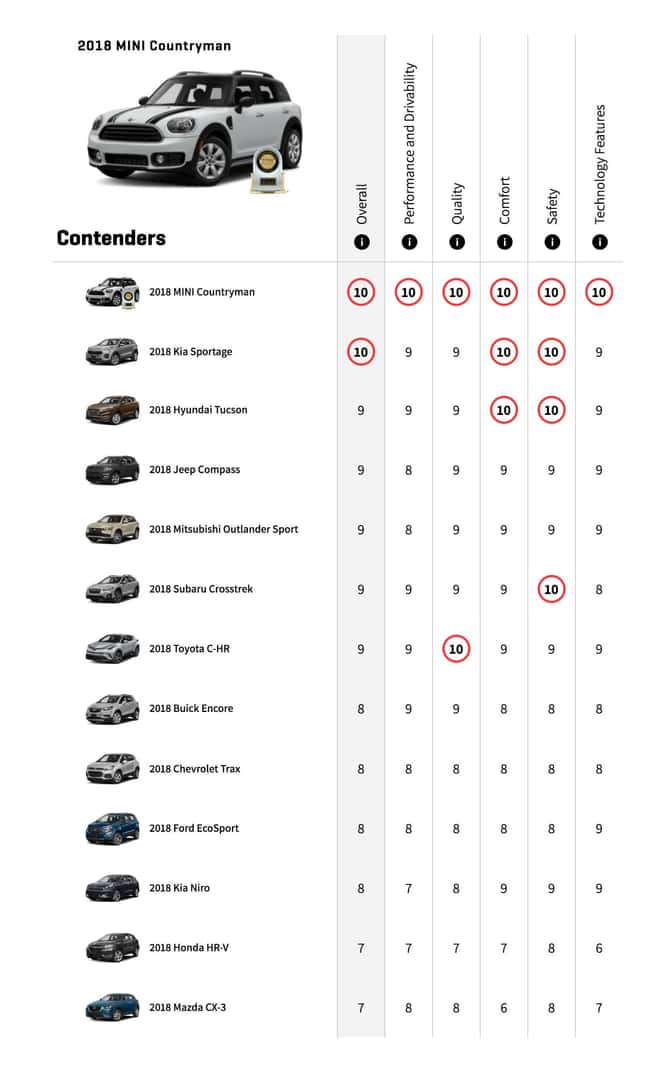 The Countryman also won J.D. Power's U.S. Sales Satisfaction Index Award, among mass-market brands, which analyzes what buyers think of their overall car purchases. According to J.D. Power, "Buyer satisfaction is based on six measures: dealer personnel (28%); delivery process (21%); working out the deal (18%); paperwork completion (16%); dealership facility (13%); and dealership website (4%). Rejecter satisfaction is based on five measures: salesperson (40%); fairness of price (15%); experience negotiating (15%); variety of inventory (15%); and dealership facility (14%)."
It's easy for us at Schomp MINI to brag about what great cars we have (we do, and we will), but it's better to have hard evidence from impartial – and most importantly impartial – observers. As the old saw says: "Don't just take our word for it!" Come visit us at Schomp MINI in Highlands Ranch to see, test drive and buy the 2019 MINI Countryman.