MINI Countryman vs. The Competition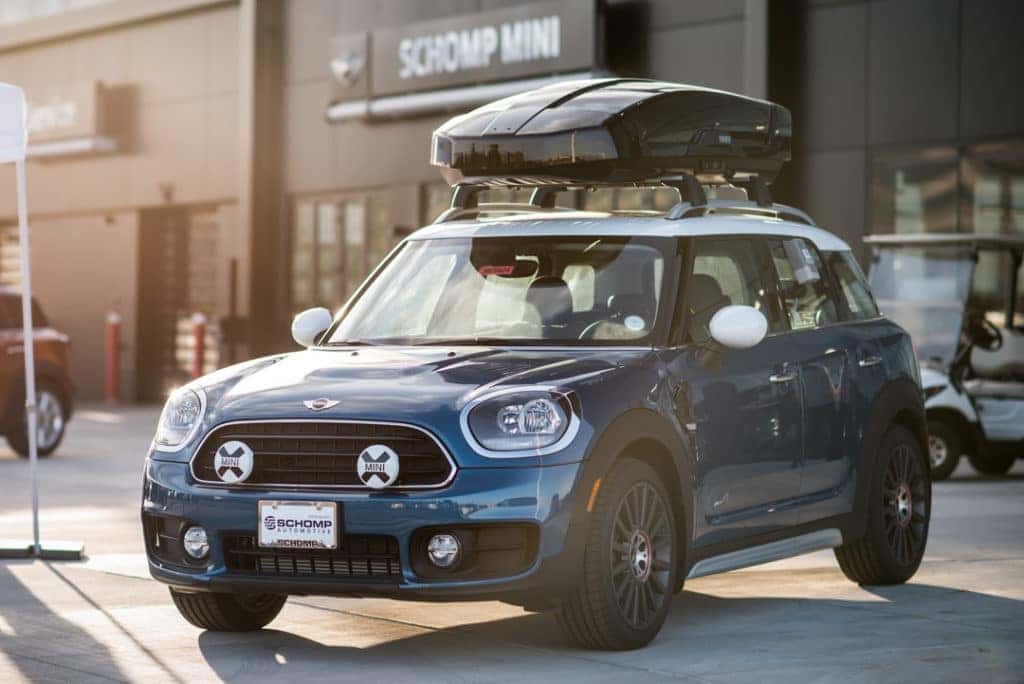 It's time to change the luxury car paradigm. When considering small luxury crossovers it's time to add a new name to the list: the MINI Countryman. This upstart vehicle has all the bells and whistles of a Mercedes-Benz GLA250 or an Audi Q3 and it has many clear advantages, as well.
The big one, of course, is that it's a MINI, so it's a lot more fun to drive. With its distinctive MINI profile and bulldog stance, nobody will ever mistake it for anything but a MINI. The Q3 and GLA250? Not so much, unless you're looking right at their chrome emblems.
MINI Countryman vs. Audi Q3 & Mercedes-Benz GLA250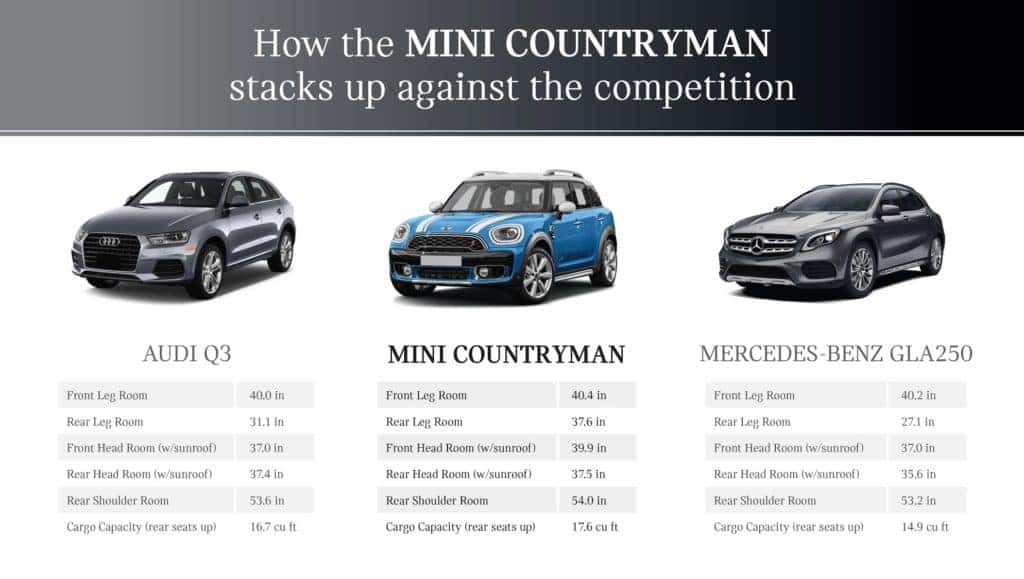 But there's more. The Countryman is more spacious than the Audi or Mercedes, especially overhead and in the passenger seats. It beats them both by almost three inches in the front headroom department. It has slightly more front legroom and vastly more rear legroom. The Countryman can also carry more cargo, with or without the benefit of 40-20-40 split folding rear seats. With its panoramic glass roof and all-around better visibility drivers have more of a handle on where they're going.
Born and bred in the racing world, the Countryman hasn't forsaken the touches that have distinguished it since the beginning, while adopting and integrating all of the modern technology that luxury car drivers expect, such as MINI Connected's hands-free communication, motoring data, entertainment, and more on a 6.5-inch high-resolution display. Standard Comfort Access offers keyless entry. Standard rear view camera and Park Distance Control ensure your safety when backing up and that you never "kiss" another car's front bumper.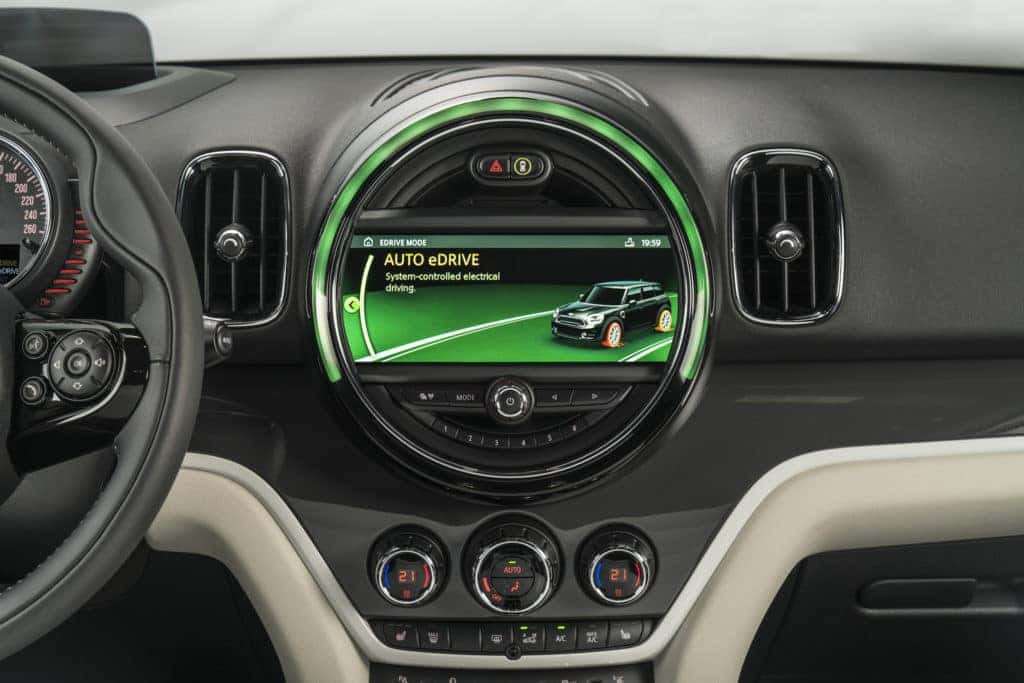 When you slide behind the wheel, you know you're in a MINI. Let's just say it outright: there is nothing bland about this interior. The familiar MINI dials and toggles are there, along with an amazingly whimsical and atmospheric available LED ambient lighting package with which you can change colors to suit your mood. The seats fit the human body comfortably, offering outstanding support. Workmanship is top-notch. Best of all, there are seemingly infinite ways to customize your Countryman, inside and out, ensuring that your Countryman will ever get mixed up with another in the parking lot.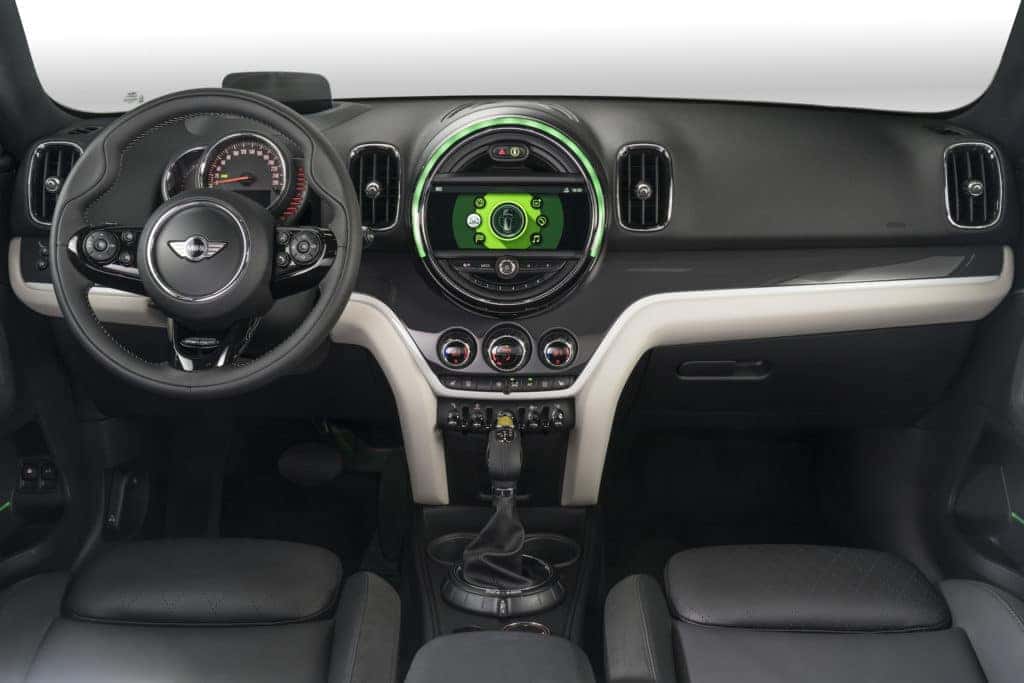 Performance?  Three different TwinPower Turbo engine variants and a six-speed manual transmission add to the fun of driving the Countryman (although you can get an eight-speed automatic with available F1-style paddle shifters). The Countryman comes with three driving modes to tailor your ride to conditions and whim: Sport, Green and Mid-Mode (the Goldilocks mode – just right). In all of its configurations, the MINI Countryman is a fuel sipper, not a gulper, and this year a plug-in hybrid Countryman is available that delivers a combined 221 horsepower.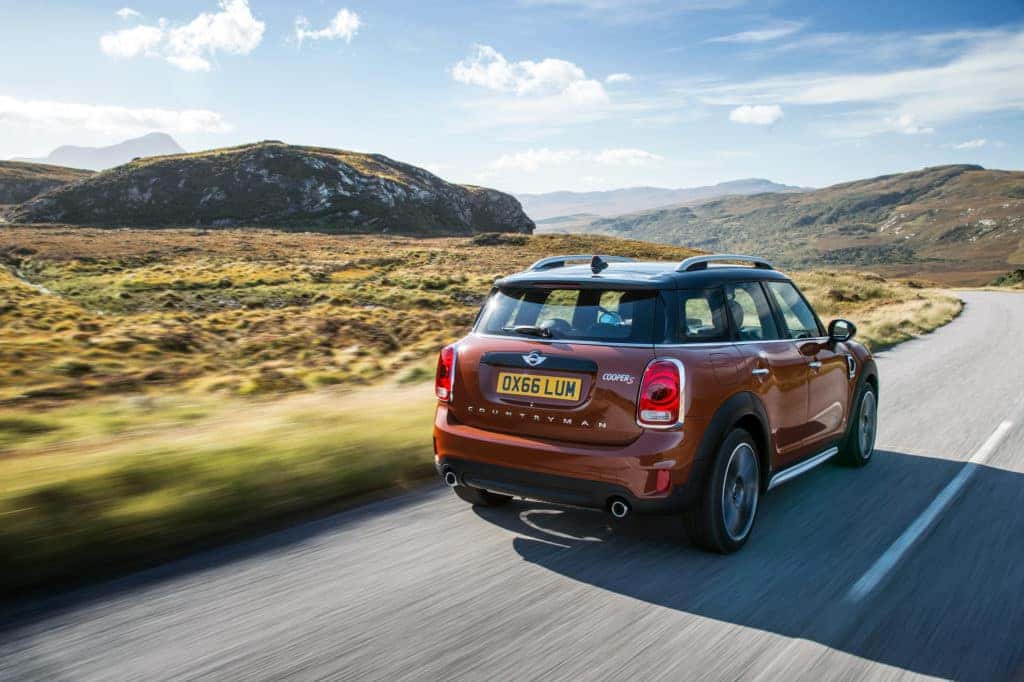 Available ALL4 all-wheel drive gives Colorado drivers the ability to go in the snow. A New York Times reviewer took it out in a foot of snow and raved about its abilities. He also complimented its superior turning radius and tight handling on turns.
Luxury is more than just a name. It's the whole package. And if the Countryman's MSRP is a little less than the other luxury brands, so much the better.  Looking for a luxury crossover? Look at the MINI Countryman.